Play Leaders
Finally, this year has seen the return of our play leaders. Our Year 5 children were given the opportunity to apply to be our new Ankermoor Play Leaders.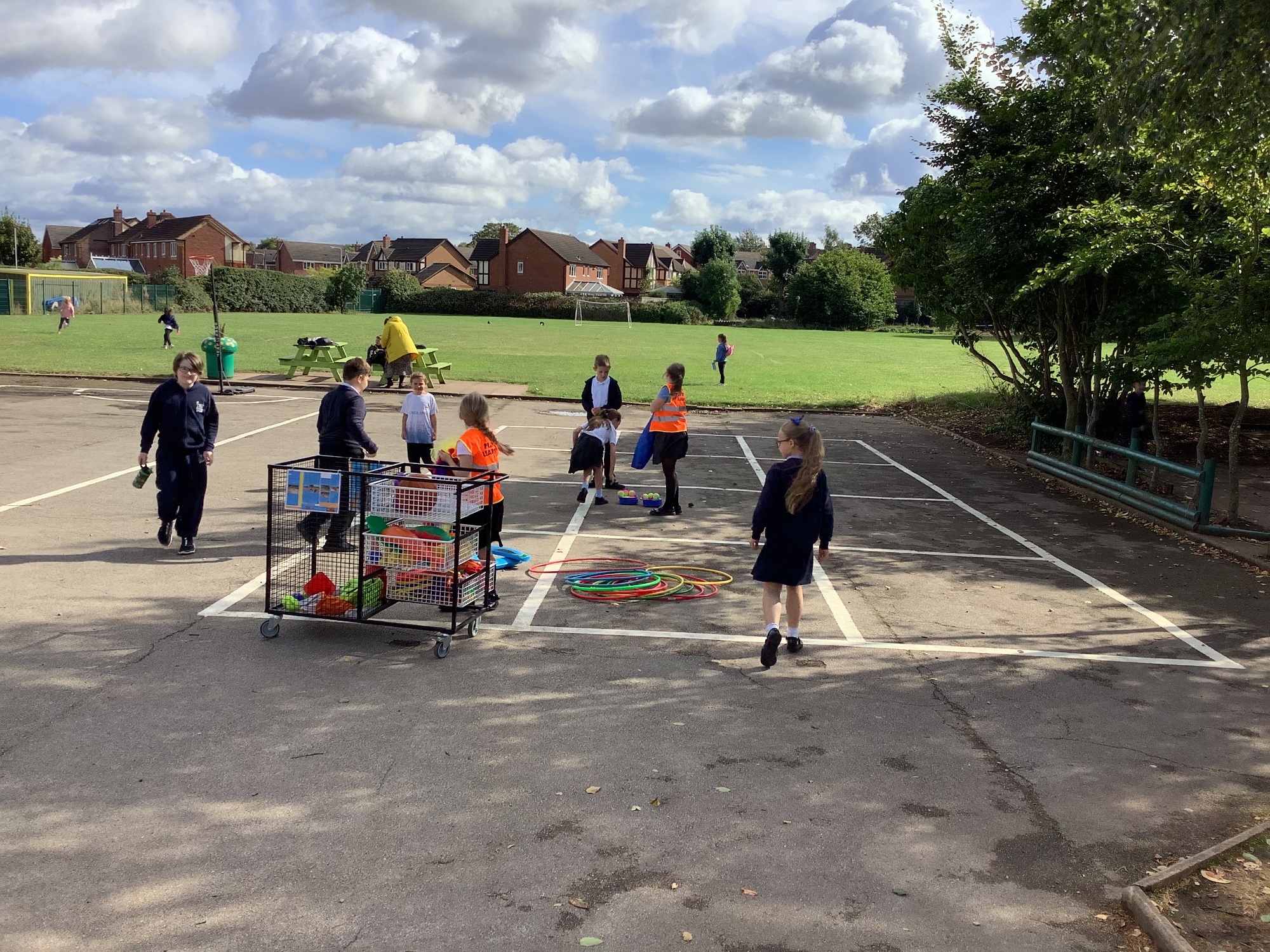 This role is vital within our school and will now provide lunchtimes with more focused activities and games.
The children had training and support to learn their role and have been provided with plenty of ideas to get them started. They are responsible to setting up the activities that they choose.
Our playgrounds and field have been freshly marked to help aid this too.