Governors
The Governing Board are the strategic leaders of our school and have a vital role to play in making sure every child receives the best possible education. Their purpose, reflected in the law, is to 'conduct the school with a view to promoting high standards of educational achievement at the school'. They have a strong focus on three core strategic functions:
Ensuring clarity of vision, ethos and strategic direction;

Holding the Headteacher to account for the educational performance of the school and its pupils, and the performance management of staff;

Overseeing the financial performance of the school with the Trust board finance Committee and making sure its money is well spent.
We are fortunate to have a strong Governing Board who are committed and work with staff to ensure that all learners achieve and fulfil their potential. The Governing Board meet on a termly basis. In addition the Governors meet as a Curriculum & Standards Committee every term as well as fulfilling their role as a Link Governor holding school to account.
Chair of Governors
Our Chair of Governors is Mrs Julie Kirkham who can be contacted via the school.
Ankermoor Primary Academy
Rene Road, Bolehall
Tamworth
Staffordshire B77 3NW
Tel: 01827 213780
Mrs Julie Kirkham - Chair of Governors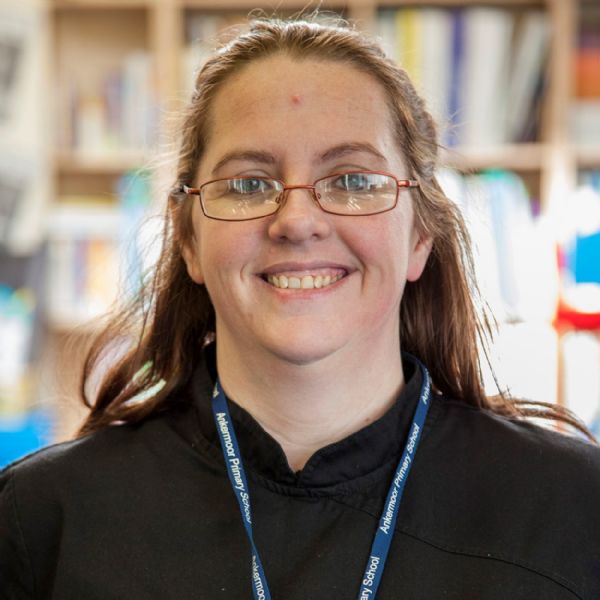 My name is Julie Kirkham and I am Chair of Governors at Ankermoor. I have been part of the Ankermoor community as a parent for 12 years and a governor for 7 years. I became a governor to offer both support and challenge to the school leadership team and use skills learned in previous careers. This is to ensure Ankermoor is giving each and every child that passes through the school the best education possible and to help each child reach their full potential.
I previously worked in the finance sector and have skills in data analysis, numeracy, people management and all round administration. strive to keep children at the heart of every decision the governing body considers and ensure that team Ankermoor is the best it can be!
Education is so important to all children and I feel proud to be involved in shaping the provision of education and strategic plans for education at Ankermoor.
Attendance
2016-17 - 2 out of 3
2017-18 - 3 out of 3
2018-19 - 3 out of 3
Terms of office-
1st October 2016 - 1st October 2020
Simon Russell - Headteacher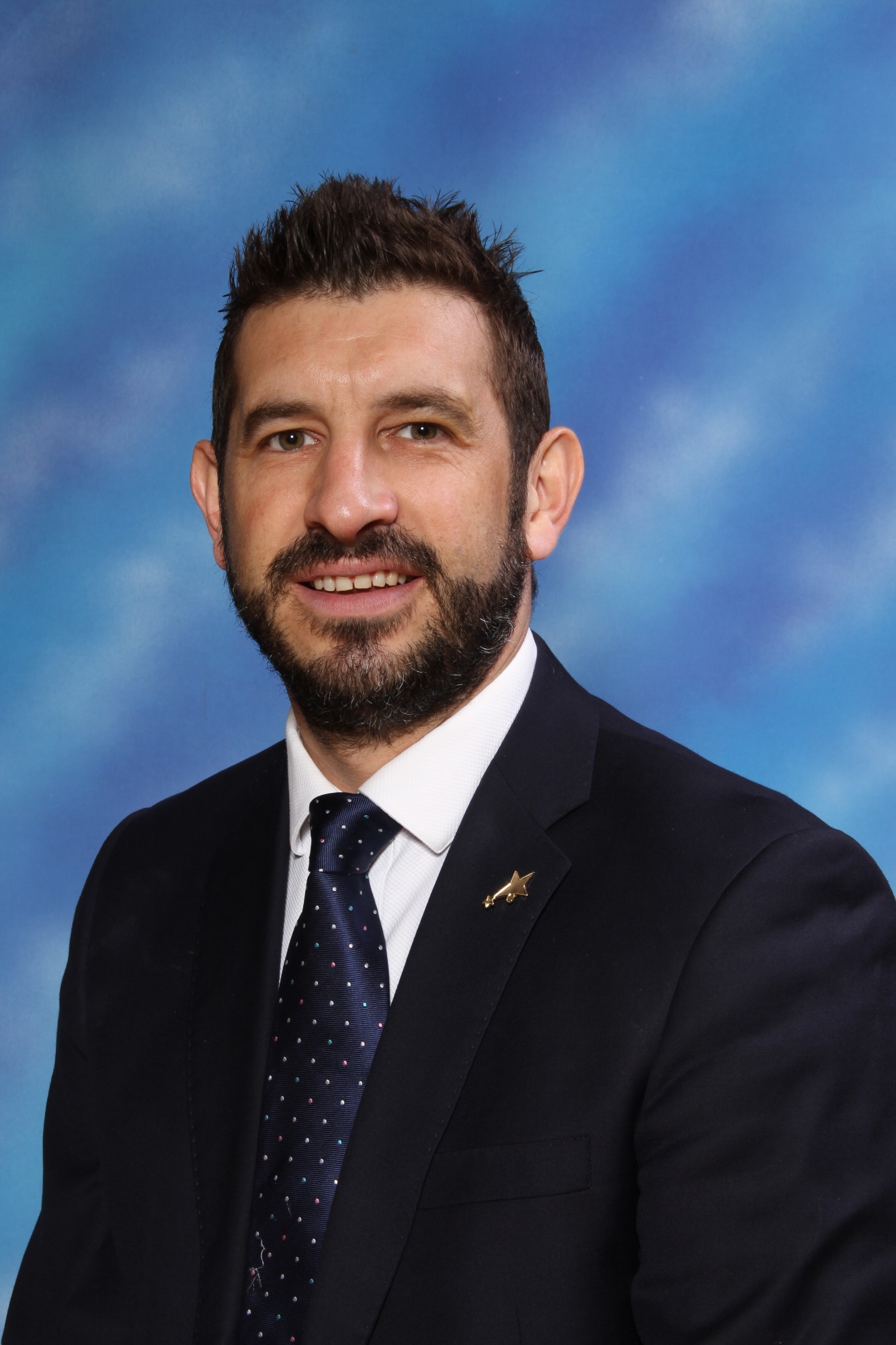 I am the Headteacher at Ankermoor Primary Academy and have been in post since January 2017. In 2016, I was accepted on to the Future Leaders Cohort 16 where I worked with many leaders in education.
Before this, I was Deputy Headteacher at Woodlands Primary School in Tamworth. I was part of the school for 9 years, leading Maths and also Physical Education.
In the early phase of my career, I worked at The Dales Junior School in Stoneydelph, which is where I started as an NQT back in 2001.
I have been in education for over 15 years and the main reason for this is wanting to give children the best possible chance in life. I look forward to doing this for years to come.
Attendance
2016-17 - 2 out of 3
2017-18 - 3 out of 3
2018-19 - 3 out of 3
Terms of office-
1st January 2017 - 1st January 2021
Kevin Caveen - Vice chair of Governors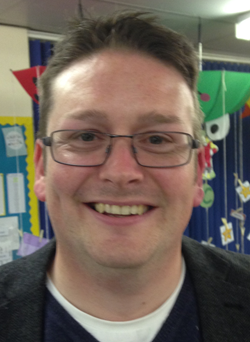 I'm Kevin Caveen and I am the Vice Chair of Governors at Ankermoor. I became a parent Governor in October 2015 and have 1 child currently at the school and another that attended until he moved on to secondary education.
My children started attending Ankermoor on our return from Australia in 2014 and my wife and I were immediately impressed with the welcoming reception and community feel to the school which certainly helped our children settle back into the British education system, and was one of the key reasons why I wanted to become a Governor and be part of that community.
The other core reason I wanted to become a Governor was so that I could play an active role to support the fantastic head and staff at Ankermoor in ensuring that all of the children receive the education that they deserve to help them achieve their full potential.
I believe my strengths lie in the fact that I am good at analysing data and I am confident challenging that information to ensure the best outcome for the school and its pupils. I am available to contact via the school reception should anybody require assistance for school matters.
Attendance
2016-17 - 3 out of 3
2017-18 - 3 out of 3
2018-19 - 3 out of 3
Terms of office-
1st October 2016 - 1st October 2020
Claire Hopkins - Governor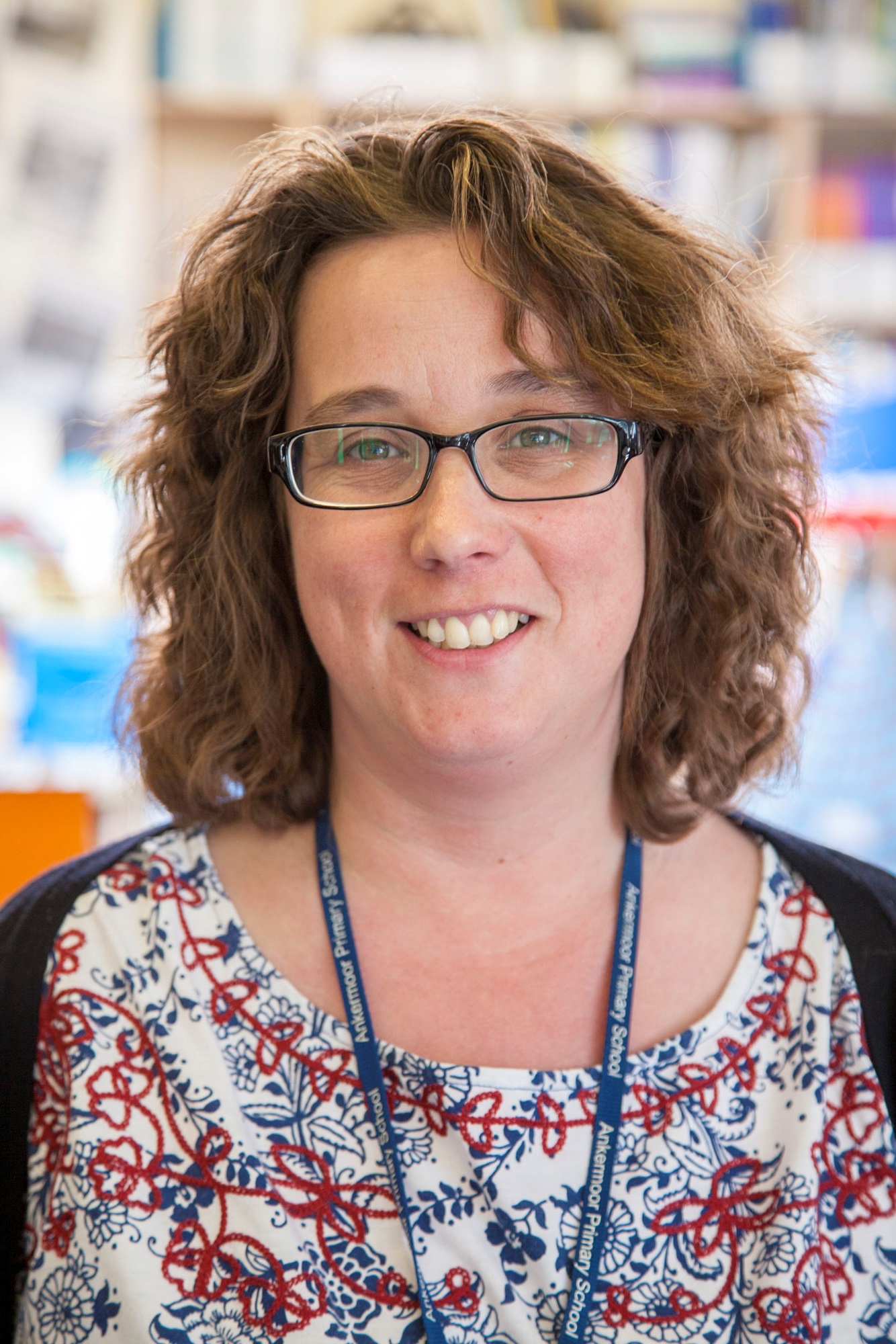 I am Claire Hopkins, Mum of 2 children, that have or still attend Ankermoor Primary Academy. I have always been keen to support my children with their learning and like to support the school in achieving that. I started as a volunteer in Early Years, on school trips, coming into the school to listen to readers and helped with the school PTA, Friends of Ankermoor.
I joined as a parent governor in November 2013 and although I work outside of the school with children from birth to 5 years, I still volunteer within the school, I supervise some lunchtimes and I am the Chair of the PTA.
Before having my own children my qualifications were gained in Pharmaceutics, Health and safety and Quality Control.
Through my work now I get to see a variety of working practices and work closely with other professionals and families. It is good to see the internal workings of the school and understand the processes, whilst helping to ensure that Ankermoor is performing to its highest standards. It is a pleasure being able to witness all the hard work that the staff at Ankermoor do.
Attendance
2016-17 - 3 out of 3
2017-18 - 3 out of 3
2018-19 - 3 out of 3
Terms of office-
1st October 2016- 1st October 2020
Alison Barnes - Governor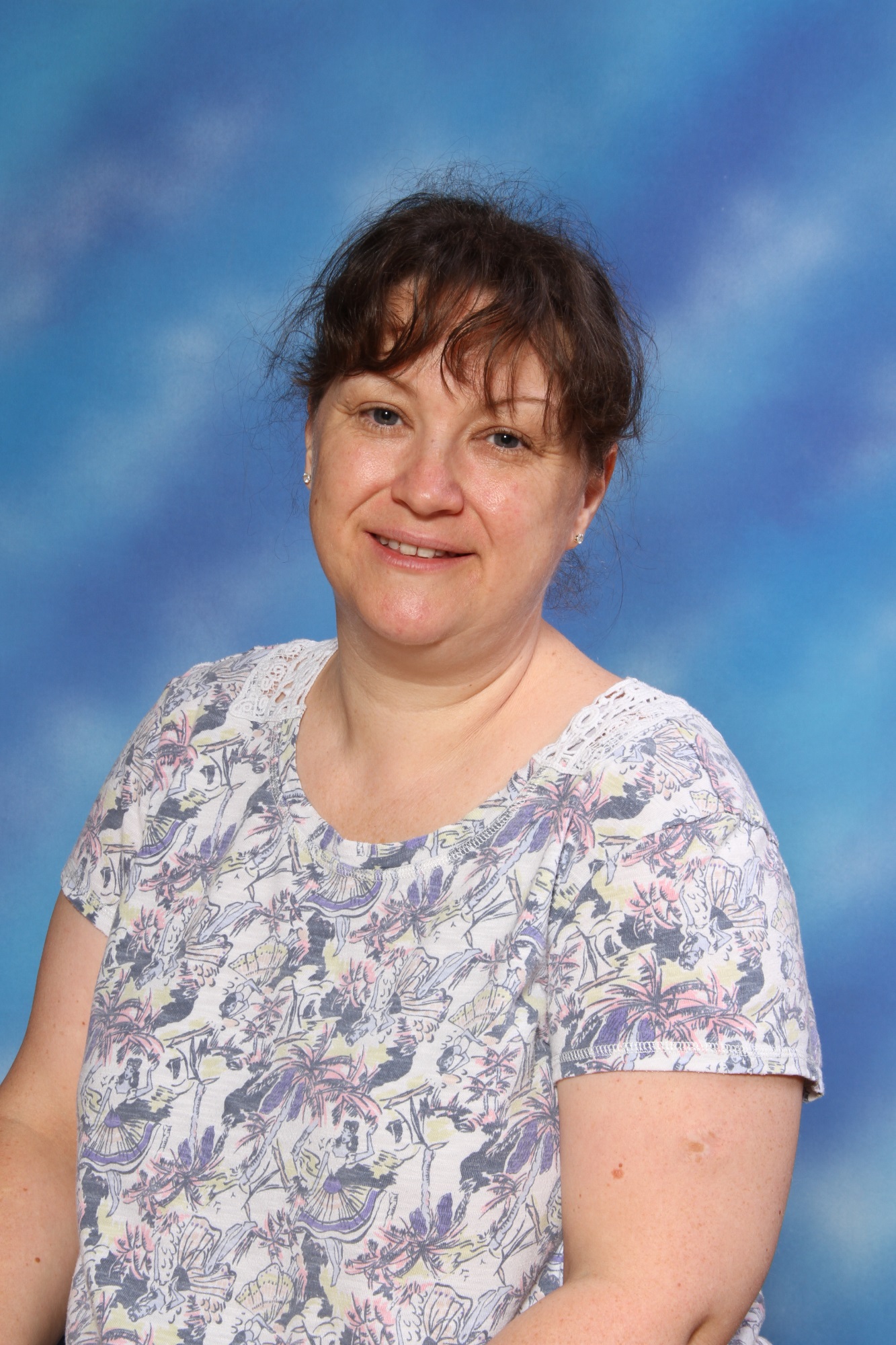 My name is Alison Barnes and Ankermoor holds a very special place in my heart. My association with the school crosses decades as I was a pupil here in the 80s, completed work experience in the 90s and was a parent (and later staff member) in the noughties! I am just beginning my 15th year working at the school as a teaching assistant. Over this time, I have gained lots of experience in many different year groups.
I joined the governors of Ankermoor shortly after my eldest son began at the school. I served my 4 year term then stepped down as I was also a member of staff. I had a break for about two years then a staff governor vacancy became available which I stood for. My colleagues voted me on to the governing board and I have been here ever since.
I am good at analysing data that is presented to us and I can see logical solutions to any issues that arise. I'm not afraid to challenge decisions that I feel wouldn't be beneficial to our school community. Being a governor means I get to help Ankermoor be the very best that it can be, ensuring our fantastic children reach their full potential.
Attendance
2016-17 - 3 out of 3
2017-18 - 3 out of 3
2018-19 - 3 out of 3
Terms of office-
1st October 2016 - 1st October 2020
John Elbro - Governor

I am John Elbro and have recently become a School Governor at Ankermoor.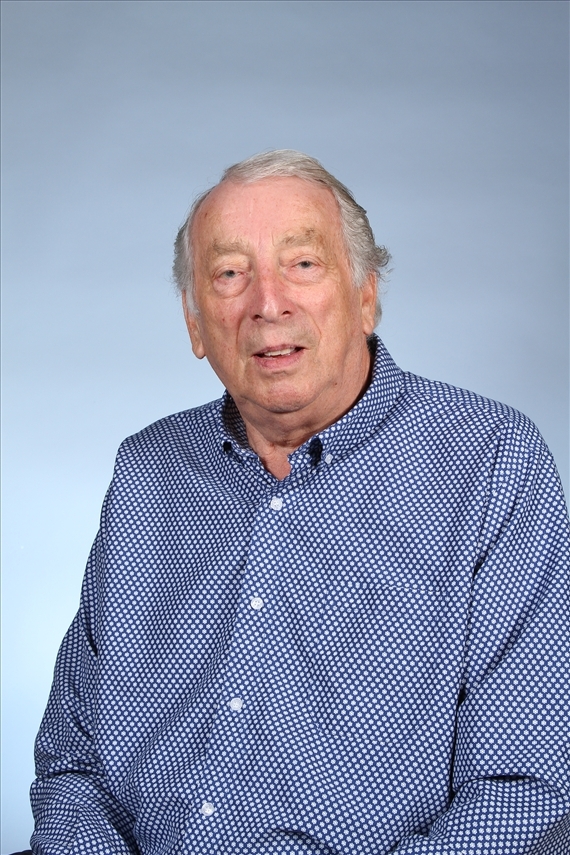 I currently have 3 granddaughters at the school, and one leaving for senior school at the end of this year.
I have had a minimum involvement at the school at Christmas time, and have to say how impressed I am with the tremendous effort and commitment all of the teachers, and the support staff, put in to ensure the children benefit, both in their education, but also the social skills they encourage them to follow. The Headmaster is an impressive leader for the school and gets involved with everything.
I have to say that Teaching is a profession I am not familiar with, but since becoming a governor I appreciate the tremendous hard work and hours the teachers and staff, put in to ensure the children receive the best education, so they reach their true potential
I am a Chartered Building Surveyor, with Architectural and engineering experience, both in the public and private sectors. I have been running my own business for 15 years and feel that my professional background will in some way help to assist and support the Head and staff, to ensure the children receive the very best education they deserve.
Attendance
2018-19 - 1 out of 3
Terms of office-
21st March 2019 - 21st March 2023
2019-20 Attendance
| | 03.10.19 | 14.11.19 | 13.02.20 | 19.03.20 | 14.05.20 | 18.06.20 |
| --- | --- | --- | --- | --- | --- | --- |
| Mrs Julie Kirkham (Chair) | Yes | Yes | | | | |
| Mr Simon Russell (Headteacher) | Yes | Yes | | | | |
| Mrs Alison Barnes | Yes | Yes | | | | |
| Mr Kevin Caveen | Yes | Yes | | | | |
| Miss Claire Hopkins | Yes | AA | | | | |
| Mr John Elbro | Yes | AA | | | | |
Governors' Pecuniary Interests
Name

Category

Business or
Financial Interests

Governance
Roles
Elsewhere

Relationships

Mrs Julie Kirkham (Chair)

Parent Governor

Mr Simon Russell (Headteacher)

Head Teacher

Mrs Alison Barnes

Staff Associate

Mr Kevin Caveen

Parent Governor

Miss Claire Hopkins

Co-Opted

Mr John Elbro

Co-Opted